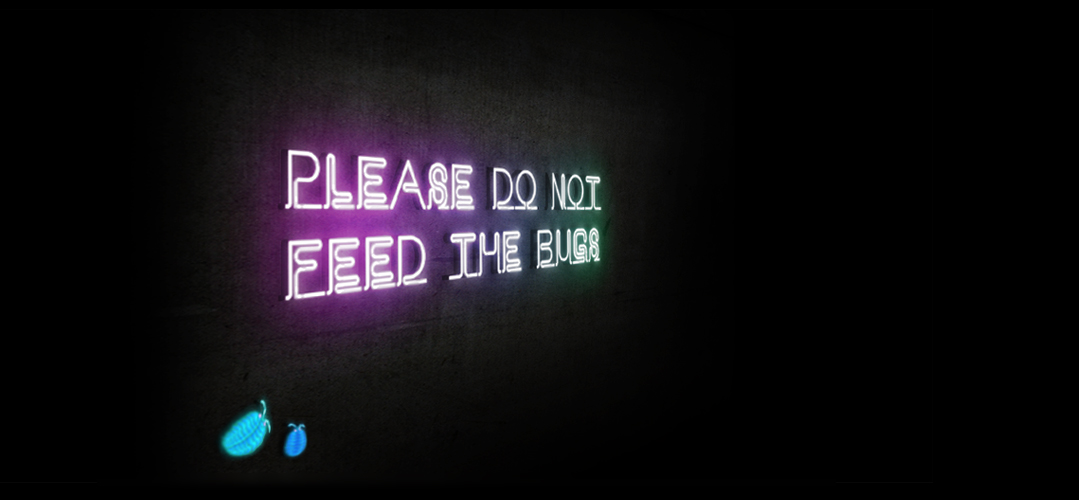 Pest Control
a Squidsoup project


Pest Control projects a virtual ecosystem populated by strange insect-like creatures into physical space. These creatures are aware of their surroundings and each other, and all have their own characteristics: some are aggressive carnivores whilst others are gentle, timid and vulnerable. They all therefore react in very different ways to human interference.
The creatures can be swatted, flattened or flicked in real time, or placing an obstacle in their way (such as an arm or a physical object) can block their path and make them change course.




The project builds on concepts and techniques developed for a previous project, Glowing Pathfinder Bugs, to create a simpler, but more immediate and responsive experience, for larger crowds and spaces.
Pest Control was commisioned by Up Projects and Shangri-la Glastonbury for the Glastonbury Festival, Secret Garden Party and Light Up, Langthorne Park.Funded by Arts Council England.
Pest Control used the OpenTSPS camera vision toolkit




Squidsoup is a digital arts group specialising in immersive interactive installations within physical 3D space. Their work combines sound, light, physical space and virtual worlds to produce immersive and emotive headspaces. They explore the modes and effects of interactivity, looking to make digital experiences where meaningful and creative interaction can occur.
Contributors: Anthony Rowe, Chris Bennewith, Gareth Bushell and Liam Birtles




:: More details about this project, and others, can be found on our blog, here.
www.

squidsoup

.org
squidsoup page